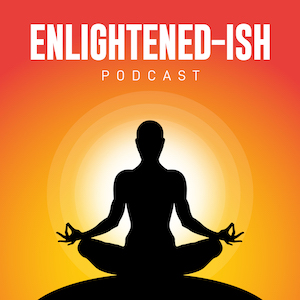 Welcome to Enlightened-ish.
Enlightened-ish is a podcast for people who are waking up.
It's for those on the beautiful, messy journey of integrating the deepest spiritual truths into their everyday lives.
Join Jason and his guests as they explore what it means to live a conscious, awakened life. You'll find honest, vulnerable stories of life lived on the path, of falling down and getting up again, of wisdom and lessons learned along the way.
With great compassion, humility and humour, we walk the path towards wholeness — together.
If you enjoy this podcast, please rate / review it and share it on your social platforms. Thanks for your support!
Subscribe below to receive weekly wisdom every Wednesday — a quote, poem, passage or story that will bring you back to the present moment and help you live a more conscious, awakened life.